Community Events Category
Jun 23
Have you seen them, have you read about it, have you heard about it, how could you not. Yes there's an invasion going on in Fountain Hills and they're everywhere. Fridays . . . that's when they come out. They're in all shapes and sizes. I've seen them at my dentists office, I've seen them at the dog park, the grocery store, the car wash, the gym and tons of other places. Seriously they're everywhere and I'm certain Read the rest of this entry »
Jun 16
You have all been given another chance to go and see "The Producers" at the Fountain Hills Community Theater in Fountain Hills. They have brought it back for a summertime performance opening this Friday June 17th running through July 3rd. Please, please, please go see this, you will not be disappointed. Howard and I saw it back in February and here Read the rest of this entry »
May 31
Yesterday Howard and I attended our annual Memorial Day Veterans service in Fountain Hills. We could not have asked for a more beautiful morning. I was really amazed at how many people came out to support such a special occasion. Please enjoy some of the poignant moments that made this day so special for me.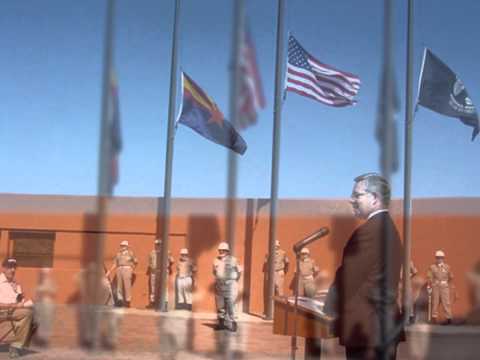 May 27
As we begin a weekend of barbeques, picnics, celebrations of school being out, graduations and three day weekends can we stop for just a moment and remember what Memorial Day is about.
I don't know how it turned into a three day weekend because its really about one day of the year. . . Memorial Day. For me it's a time to remember the fallen, the heros, the dads, moms, brothers, sisters, aunts, uncles and friends that sacrificed their lives while serving in our armed forces for the freedoms and rights we enjoy each and everyday and sadly and all too often that we take for granted.
How can I stop with only remembering the fallen ones. How many of brave souls came home with lost limbs, post traumatic stress syndrome, can't find a job or are among the homeless. Their lives will never be the same. I will remember them too.
Then there's the children, the babies, the husbands and wives who will cherish the memories, endure the loss, and try to move on without the ones they could or would have loved so very much. I will remember them too.
On Monday, May 30th at 9:00 am there will be a Memorial Day service in Fountain Hills at the Fountains Hills Veteran Memorial site at Fountain Park. I will be there to honor those who have given so very much. I will be there to remember what Memorial Day is really about.
May 12
Geology lovers this is your weekend. The second annual Gem and Mineral Show is being held at the Fountain Hills Community Center this Saturday from 10 am – 5 pm  and Sunday from 10 am – 4 pm. There will be fifteen vendors that will be showcasing their gems, minerals, beads, fossils metals, crystals and Read the rest of this entry »
RSS Feed
Live Where Others Vacation
Fountain Park . . There's Nothing Else Like It
The "Charm" of The Avenue of The Fountains
Recent Posts