May 18
Well if you have ever driven around Fountain Park you have probably noticed the two story southwestern style condos with the rust colored trim overlooking Fountain Lake. In case you are wondering those are the Fountainhead Condominiums. Talk about a great location, the views are some of the best of our world famous Fountain and beautiful Fountain Park. There are two gated entries into this desirable community.  With the backdrop of the natural desert and additional lush desert landscaping throughout the development, Fountainhead is a great place to own a second home.
The majority of the homes are either first floor or second floor locations, but there are a few properties that have no one above. All of the units, no matter what location, are single level two bedrooms or two bedroom plus a den floor plans. They range in size between 1,605 SF and 1,896 SF. Most recent sales in the beginning of 2011 have been in the low $300's.
What everyone one loves about living in Fountainhead are the large wrap around decks and the 2 car garages. Walk down to the park for morning exercise or an afternoon stroll. Stop in at Grapeables for a glass of wine or sit out on the patio at the Octagon Cafe, all within minutes of Fountainhead.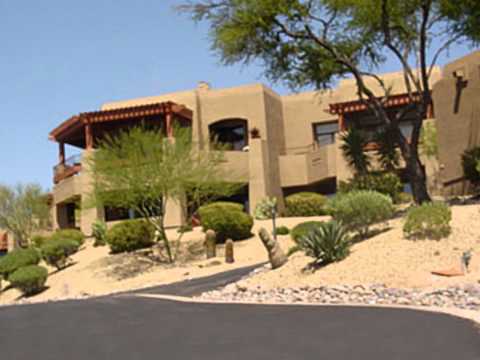 If you are interested learning more about these properties or you would like to receive  new listings in the Fountainhead community, please be sure to contact us so we can advise you when units are new on the market.
RSS Feed
Live Where Others Vacation
Fountain Park . . There's Nothing Else Like It
The "Charm" of The Avenue of The Fountains
Recent Posts