Jan 25
Last weekend Howard and I went to the Barrett Jackson Auction event in Scottsdale . Now I know there are car collectors in Fountain Hills because I've had a couple of clients that needed a three or four car garage to store one or two of their pride and joys. There is also a pretty good size car collector club in Fountain Hills. What the Barrett Jackson show enlightened me about was how many really serious private car collectors there are out there. . .collectors that own five or more of these mobile treasures. So where do they park them all?
Serious car collectors need more than a three car garage.
Here's what I think, I think these collectors would to sleep next to their babies if they could. Its for sure they don't want leave home to enjoy their extravagant purchases. Nope they need a single family home with a minimum of a four car garage or, for the really heavy hitters, a five, six, seven, or eight car garage may be more like it. So if they don't have the inclination or the time to build a custom home, where do they find a home with all those garages?
There is a definite shortage of single family homes with multiple garages in the greater Phoenix area.
In all my years of selling real estate, I have not come across  many single family homes with five, six, seven or eight car garages.  For my own curiosity I decided to do an MLS search for homes with four plus garages in the Valley. Unfortunately,the results were not favorable for serious car collectors. There were only a dozen homes that showed up and yes, one of those homes is located in Fountain Hills and has a seven car garage.  It's on the market for $524,900. Wanna take a peek?  If you are a car collector and would like to be informed when a new listing hits the market in Fountain Hills or the Phoenix area with multiple garages, please contact TJ.
Although not in my budget here are some of the beauties that I fell in love with at Barrett Jackson.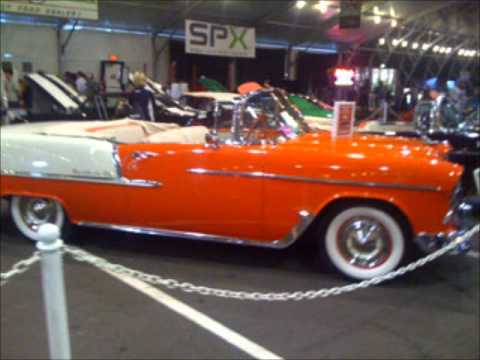 RSS Feed
Live Where Others Vacation
Fountain Park . . There's Nothing Else Like It
The "Charm" of The Avenue of The Fountains
Recent Posts