Jan 21
Snookie and Cookie want to go home. The problem is they don't know where that is. Tracy Rothstein of Pal's Inn & Pet Resort said "he took them in as strays about ten days ago and put the word out to see if anyone could help find their owners. Enough time has gone by to know that Snookie and Cookie's owners are not anywhere to be found.
Snookie and Cookie are two really sweet dogs.

Snookie and Cookie have a special bond with each other and if at all possible Tracy would like to see them adopted out together. He is also realistic and realizes that may not happen. Both of these dogs have very sweet temperaments and are about 1 year old. Please have a peek at Snookie and Cookie.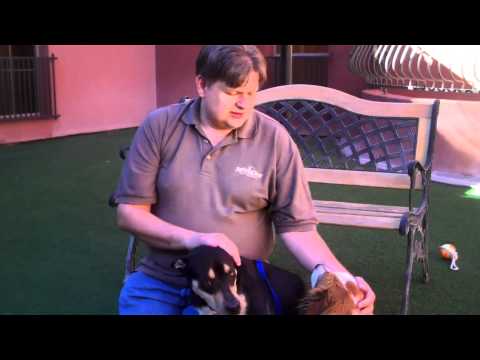 These two dogs love to be loved and would be great in a home with kids.
Pal's Inn and Pet Resort is not a rescue shelter, but Tracy has one of those big hearts and when a local Fountain Hills resident finds a stray, someone says "take them over to Tracy at Pals, he'll try and find the owner". When Tracy cannot locate an owner he will take time with the dog to determine if it is adoptable.  Snookie and Cookie passed with flying colors.
Too many adoptable dogs are being euthanized every day.
He does not have the heart to turn an adoptable dog over to our public shelters. The over crowded shelters are euthanizing seventy-five to one hundred dogs a day. Snookie and Cookie need your help. They want to go home, please give some thought about taking them home with you.
To make arrangements to see Snookie and Cookie, please call Tracy Rothstein at 480-282-7247 or 480-837-0069  If for some reason you cannot reach Tracy please feel free to contact TJ Harris with Fountain Hills Up Close.
RSS Feed
Live Where Others Vacation
Fountain Park . . There's Nothing Else Like It
The "Charm" of The Avenue of The Fountains
Recent Posts